Stankonia at 20
OutKast's instant classic was released on October 31st 2000.
20 years on, OutKast's Stankonia still sounds so - ahem - fresh and so clean (clean-clean!).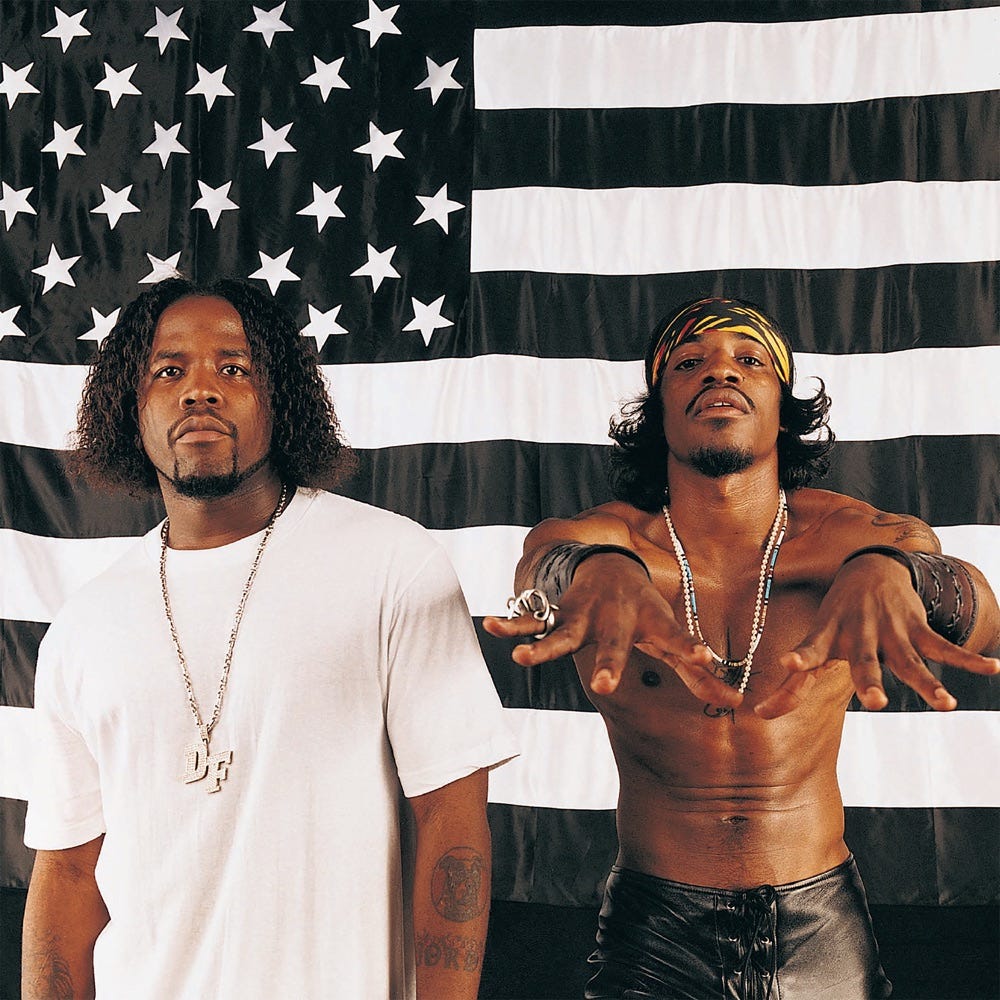 With a bouncin' trunk of sci-fi funk hooks and slow-release grooves, the duo's 4th album was transcendent. Crisscrossing the past, present and future of rap's frontiers, the record became an instant classic. Its success was driven by André 3000's apology to Erykah Badu and her mum, which became a gargantuan hit — with the real-life baby's mama's mama 'Ms. Jackson' reportedly appreciating the song so much she got the title as a car number plate.
Stankonia captured a moment in time, but in terms of place, it may have had Atlanta's humidity but it was its underbelly of Atlantis that gave the record its unique energy. It's something in the breeze of the swing of the record that's hard to put your finger on, but we'll probably be shaking our heads to it forever-ever.