Drowned in Sound to return as weekly newsletter
20 years on... a "new" newsletter.
This is Sean Adams, the founder of Drowned in Sound.
Yes, the headline is:
DiS is coming back, as a weekly newsletter.
Subscribe:
But… who needs another email in their inbox…?
Wait… how about if it's a (potentially) weekly email with album recommendations that span from drone-through-pop via *cough* frowntempo electronica and hip-hop that's so socially conscious that it's been approved by The President of the United States himself (No! Not that one, obvs!). I'm talking records that stand out from the last 20 years of listening to music pretty much non-stop and getting recommendations from some of the world's most informed musicians and music obsessives. Records which for whatever reason, didn't get much attention (like, have you heard much Autolux? Because they're gonna be my first pick!). Albums that got so much attention you might have been put off even listening at the time. There will also be playlists and *glances to camera* insight about music…
For all the impossibly cool kids who're still with me, here's a little bit more about what this newsletter will be… let's break this up with a photo Nick Cave at All Points East by Elise Wouters.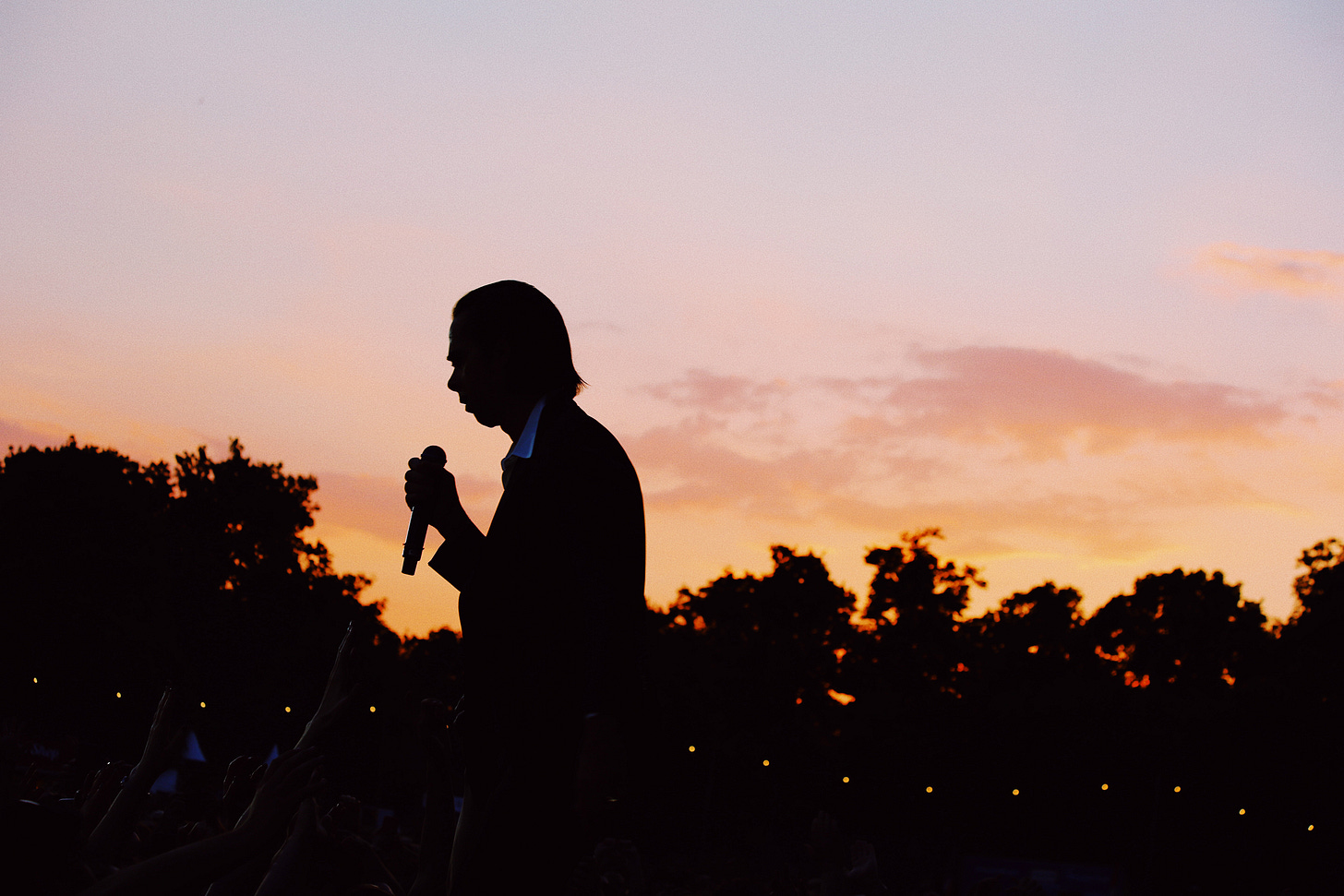 Firstly, a bit of history… before Drowned in Sound was born back in October 2000, I started out doing "a fanzine" via email. I was young and full of enthusiasm, and would write barely coherent ramblings about "new music" I had discovered - including gushing on endlessly about Muse's first demo or Deftones, Gemma Hayes, and things like that.
Fast forward 20 plus years, and I'm sad to report that the DiS website will remain "on pause". The editorial side of things stopped over a year ago because, well, we ran out of money, basically.
For some reason, with the 20th anniversary looming, I've gotten the itch to jump back on to the newsletter bandwagon. It seems to be the hot trend of 2020, like podcasts were a few years ago (yeah, we were winning awards for those back in 2006, but I got distracted by running a record label and launching TheQuietus, so didn't stick with it…). In the words of Bloc Party: so here we are.
That said, this newsletter won't have any "news" in it. It probably won't be very lettery either. However, I do love the Everett True school of 'first person rock writer tapping on the third wall and speaking directly to you' (see also Charlie Brooker, Fleabag, etc), so it probably won't be particularly impersonal. It is just gonna be about music after all and it's hard to be objective about something that can, at its very best, ricochet through the very core of your being.
What these notes from me will be is a lot of nostalgia. I'll be traversing back through the last 20 years of music and fishing out a mixture of my favourite records, some musings on big moments (remember that time Reading Festival didn't have any female headliners… oh!) and hopefully bringing in a few guests for a catch up. Plus we've published thousands of pieces over the last 20 years, so I'll try to shine a light on a few of the most eloquent pieces. I mean, if I'm gonna try to this weekly, I might need to lean on the archive whilst I'm finding my feet.
I'm also working on a book proposal and podcast idea involving the 21 most important artists of the 21st Century, so a lot of these emails will be drafts and trying out bits of that.
Plus, I still get excited about discovering new music, so I can't promise that I won't introduce you to some of the class of 2021 too. Hope that's ok.
Introducing… The Unhappy Hour
To ensure this newsletter doesn't become "sadageddon", as my music taste can skew quite melancholy, I've set up a separate newsletter called The Unhappy Hour, which just kicked off with a piece about Lykke Li. Subscribe and read that piece online here. The idea of that weekly newsletter is to give you an hour-long introduction into a musician's catalogue with a playlist alongside whatever I managed to write in the rest of the hour I've set aside each week to use this typing machine.
The Unhappy Hour also a series of monthly radio shows that I've been doing for Soho Radio. The next one is tomorrow, Monday 7th September from 4pm BST if you fancy tuning in or you can find them available to stream all on Mixcloud here.
Tracks of the Year Playlist
This is already a bit TL;DR, so I'll leave you with this rolling Spotify playlist of my favourite tracks of 2020. It opens with a kick in the heart from Kehlani and James Blake, which I can't recommend enough. Do make a few minutes for it, if you can.
Until next time
p.s. please forward this email to one music loving friend who you think might fancy subscribing.